jenID provides solution for youth protection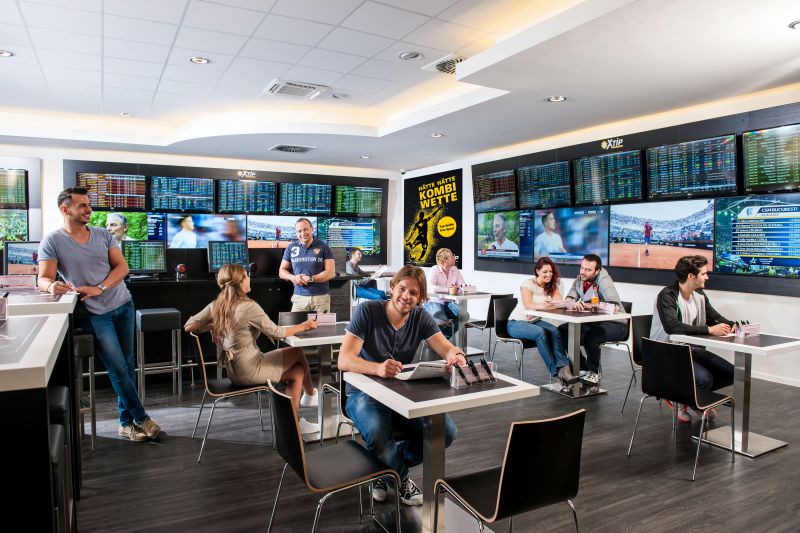 jenID Solutions GmbH equips branches of the sports betting provider XTiP with 160 installations of the product Genuine-ID PRO. XTiP can reliably comply with the legal requirements for the verification of the majority of its customers with the fully automated and secure identity check.
As a reputable provider of sports betting, the protection of minors enjoys top priority. We have sought the most secure solution on the market, which is also the most user-friendly. With Genuine-ID PRO we also have no delays in the process, the identity check only takes a few seconds. That convinced us immediately.
says Michael Schiener, CEO of the product house Cashpoint Solutions.
XTiP uses Genuine-ID PRO in its shops to check whether the winner of a sports bet is of legal age before he or she is paid out the winnings.
And this is how it works:
Genuine-ID PRO consists of a compact high-performance scanner and the Genuine-ID VERIFY software. The customer's ID card is read with the scanner installed by jenID Solutions. The device checks the authenticity of the ID card with white, red and ultraviolet light (so-called three-light check). The software Genuine-ID VERIFY carries out more than 20 checks of security features, samples and data on the basis of the data. It compares the ID card with an official template database to verify its authenticity. This all happens in seconds, fully automatically and no data is stored.
The complete service offer for XTiP includes delivery, installation and support.
About Merkur sports betting:
Merkur Sportwetten GmbH is a subsidiary of the Gauselmann Group and bundles the entire sports betting business of the group. This includes the product house Cashpoint Solutions in Vienna, the betting provider Cashpoint Malta Limited and the sales companies in the core markets of Germany (XTiP), Austria and Denmark (Cashpoint), Belgium (Betcenter) and Poland (Totolotek).
About the Gauselmann Group:
The Gauselmann Group, founded in 1957 and headquartered in Espelkamp (Germany), is an internationally active family business in the entertainment and leisure industry. It develops, produces and distributes gaming machines and associated games, operates the well-known gaming chain MERKUR Casino in Germany and abroad and is a licensee of state-owned casinos. The group is also active in the sports betting and online gaming sectors. The Gauselmann Group employs around 14,000 people worldwide and had a business volume of over 3.6 billion euros in the 2019 financial year.
About jenID Solutions
jenID Solutions offers flexible software solutions that are tailored to the customer's needs and that allow customers to perform secure identity checks anywhere in the world in real-time. As such, the company knows who is accessing, using or borrowing its products. jenID thus contributes to the protection of end users' identities and prevents fraud.
Further information: www.jenidsolutions.com
Genuine-ID app in the Google PlayStore
Genuine-ID app in the App Store
Printable photos, free of charge: jenID photos
Inquiries about the affiliate program GENUINE PARTNERSHIP from jenID can be made here: www.jenidsolutions.com/en/partnerprogram/
Press contacts
Susanne Seefeld
Marketing
jenID Solutions GmbH
Moritz-von-Rohr-Straße 1a
07745 Jena
Telefon: +49 3641 316 1070
E-Mail: susanne.seefeld@jenidsolutions.com
Media Agency
Tower PR
Mälzerstraße 3
07745 Jena
Tel. +49 3641 87611-80
E-Mail: jenid@tower-pr.com
www.tower-pr.com