jenID Solutions is one of the 100 most promising German Start-ups in 2018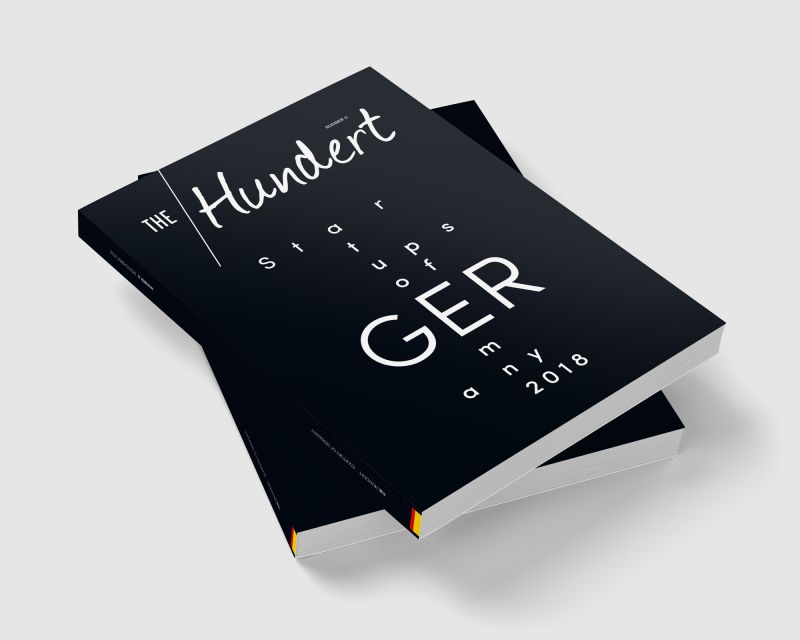 The magazine "The Hundert" has rated jenID Solutions as one of the most promising Start-up companies in 2018.
The journal is regarded to be an important indicator for young and promising companies in the environment of Online Trading, such as E-Commerce, Big Data or FinTech.
This year, a jury consisting of 42 experts, such as investors, established entrepreneurs or further specialists, i.e. Brigitte Zypries and Frank Thelen, has appointed the 100 most innovative Start-ups out of 650 nominees. The selected 100 Start-up companies have been portrayed in the current edition of "The Hundert".
Here you can see the portrait of jenID Solutions.
We are very happy about being awarded and are looking forward to the upcoming year with lots of new objectives and challenges.
About jenID Solutions
jenID Solutions offers flexible software solutions that are tailored to the customer's needs and that allow customers to perform secure identity checks anywhere in the world in real-time. As such, the company knows who is accessing, using or borrowing its products. jenID thus contributes to the protection of end users' identities and prevents fraud.
Further information: www.jenidsolutions.com
Genuine-ID app in the Google PlayStore
Genuine-ID app in the App Store
Printable photos, free of charge: jenID photos
Inquiries about the affiliate program GENUINE PARTNERSHIP from jenID can be made here: www.jenidsolutions.com/en/partnerprogram/
Press contacts
Susanne Seefeld
Marketing
jenID Solutions GmbH
Moritz-von-Rohr-Straße 1a
07745 Jena
Telefon: +49 3641 316 1070
E-Mail: susanne.seefeld@jenidsolutions.com
Media Agency
Tower PR
Mälzerstraße 3
07745 Jena
Tel. +49 3641 87611-80
E-Mail: jenid@tower-pr.com
www.tower-pr.com