More security against identity fraud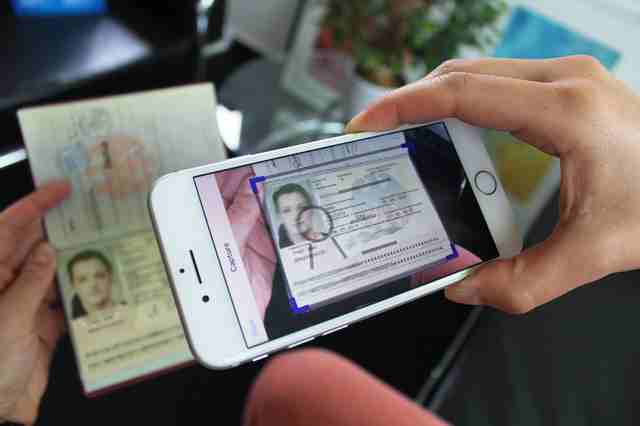 Opening an account online or making a phone contract? For many people this is everyday life. However, providers behind these services are required to uniquely identify each individual user. Since traditional, time-consuming procedures such as video verification or post-ident have proven to be user-unfriendly and unreliable, companies in the digital age are increasingly turning to high-tech. With the camera in the smartphone or tablet, the customer's ID card is scanned and checked for authenticity. JenID solves one of the biggest problems of this process with its latest technology: Fraud Protection.
Commercially available solutions can not verify if a scanned passport is a counterfeit. Some programs are already outsmarted with a real-looking copy. To avoid this, jenID relies on Artificial Intelligence. When the smartphone user takes a photo of a document, jenID is able to analyze the image down to the smallest visible part of the image, the sub-pixel area. The jenID software captures optical features as well as the material properties of the paper. These are transmitted in summary to the servers of jenID. There, a program trained with original templates determines if the properties match those of a real document.
The user gets little from the process. A quick automated capture of the document with the jenID solution and it's all over. The jenID "Copy Detection" method improves the security of online identification solutions while at the same time user comfort.
About jenID Solutions
jenID Solutions offers flexible software solutions that are tailored to the customer's needs and that allow customers to perform secure identity checks anywhere in the world in real-time. As such, the company knows who is accessing, using or borrowing its products. jenID thus contributes to the protection of end users' identities and prevents fraud.
Further information: www.jenidsolutions.com
Genuine-ID app in the Google PlayStore
Genuine-ID app in the App Store
Printable photos, free of charge: jenID photos
Inquiries about the affiliate program GENUINE PARTNERSHIP from jenID can be made here: www.jenidsolutions.com/en/partnerprogram/
Press contacts
Susanne Seefeld
Marketing
jenID Solutions GmbH
Moritz-von-Rohr-Straße 1a
07745 Jena
Telefon: +49 3641 316 1070
E-Mail: susanne.seefeld@jenidsolutions.com
Media Agency
Tower PR
Mälzerstraße 3
07745 Jena
Tel. +49 3641 87611-80
E-Mail: jenid@tower-pr.com
www.tower-pr.com