RegFact Conference Bahrain 2019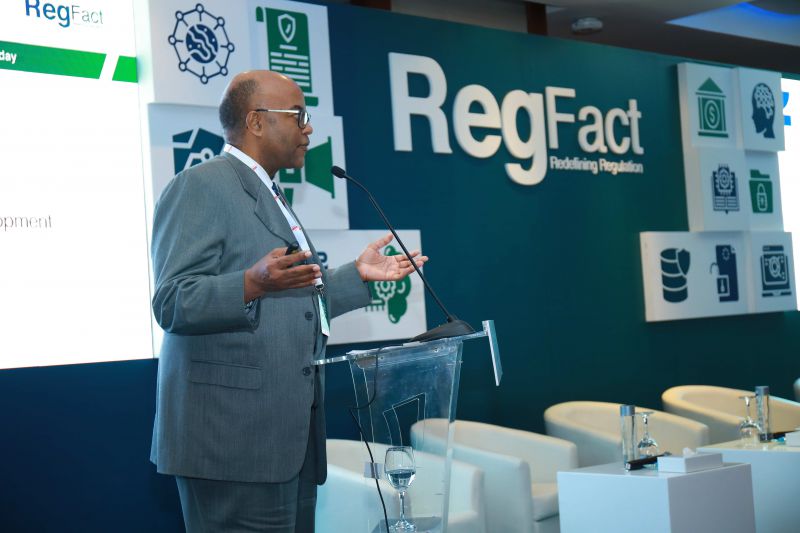 As part of this year's RegFact Conference, held in Manama/Bahrain, Charles Julien of jenID Solutions accepted the invitation of the organisers Bahrain Fintech Bay to give a featured lecture on the topic of the dangers of identity fraud. In subsequent interviews, it was apparent that jenID's innovative ID verification solutions optimally match with Bahrain's ambition to become the leading FinTech hub in the Gulf region. We are looking forward to realising mutual projects on the Arabian peninsula, as well as to supporting the local financial industry with our solutions.
About jenID Solutions
jenID Solutions offers flexible software solutions that are tailored to the customer's needs and that allow customers to perform secure identity checks anywhere in the world in real-time. As such, the company knows who is accessing, using or borrowing its products. jenID thus contributes to the protection of end users' identities and prevents fraud.
Further information: www.jenidsolutions.com
Genuine-ID app in the Google PlayStore
Genuine-ID app in the App Store
Printable photos, free of charge: jenID photos
Inquiries about the affiliate program GENUINE PARTNERSHIP from jenID can be made here: www.jenidsolutions.com/en/partnerprogram/
Press contacts
Susanne Seefeld
Marketing
jenID Solutions GmbH
Moritz-von-Rohr-Straße 1a
07745 Jena
Telefon: +49 3641 316 1070
E-Mail: susanne.seefeld@jenidsolutions.com
Media Agency
Tower PR
Mälzerstraße 3
07745 Jena
Tel. +49 3641 87611-80
E-Mail: jenid@tower-pr.com
www.tower-pr.com