Europcar extends partnership with jenID:
Increased security and faster service for customers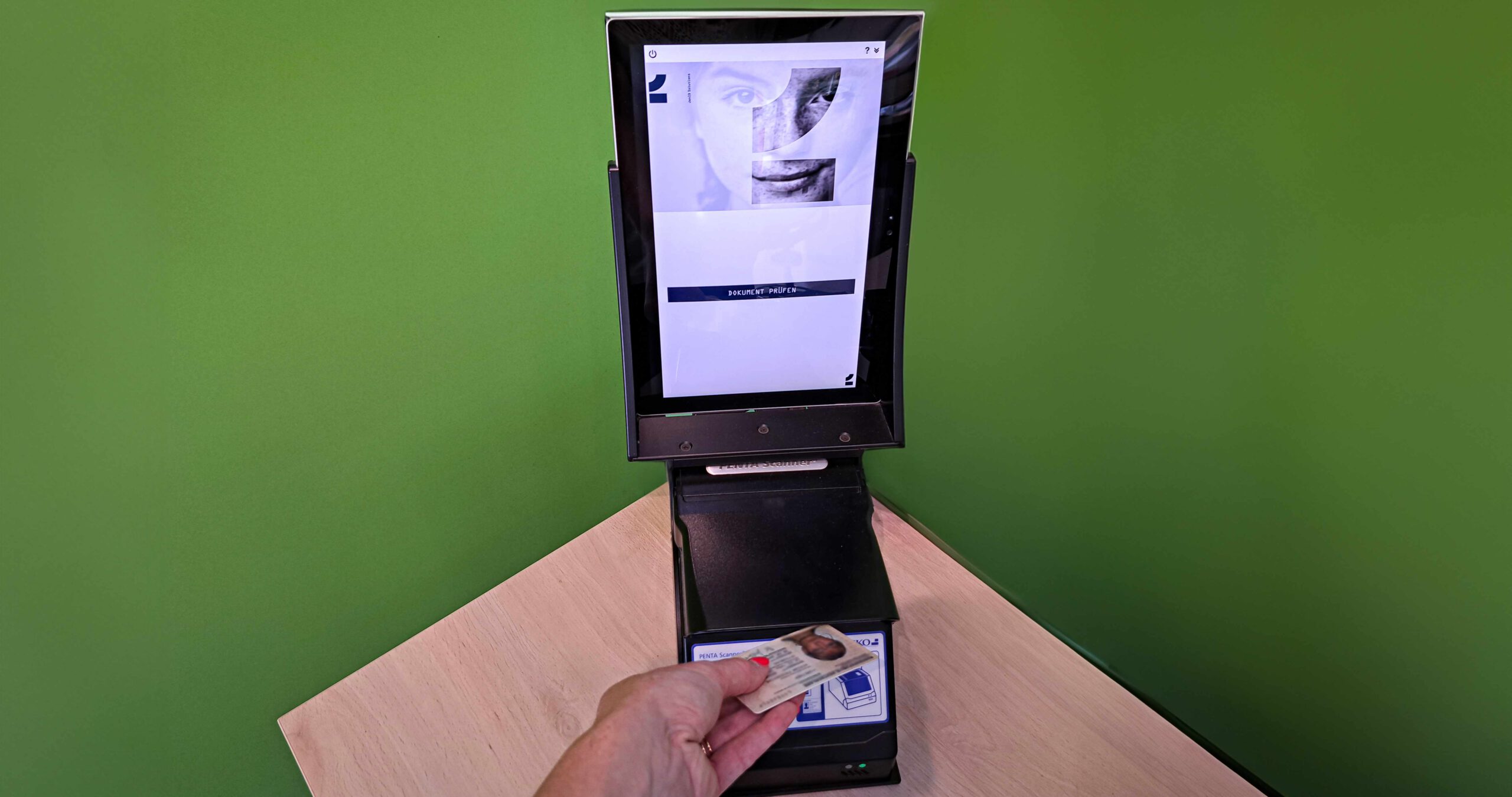 Europcar continues to use intelligent jenID technology for identity verification, improving the customer experience. The collaboration has been extended for three more years, after vehicle theft due to fake IDs has decreased by 50 percent since 2018 thanks to the technology.
Proven identity verification technology
Europcar has been using the intelligent ID verification solution from jenID Solutions GmbH since 2017. It has now extended the partnership by a further three years. The jenID technology enables fast and secure identity verification through AI-based matching of ID documents and is currently used in 250 Europcar branches in Europe. This protects the company against vehicle theft and at the same time ensures that customer data is handled securely and in line with data protection requirements.
Advantages for Europcar customers
The jenID technology offers Europcar customers several benefits. First and foremost, it is a time saver, as identity verification is faster than with conventional processes.
Tobias Zisik, Managing Director of Europcar Mobility Group in Germany, sees the greatest benefit here, especially for well-traveled customers: "The fully automated system speeds up the rental process by several minutes, especially for international guests with foreign identity documents. This increases comfort and thus customer satisfaction, especially after a long flight."
At airports or train stations, the "EasyCheck" terminals operating with jenID technology, which are kept operational by TSR Technologies GmbH, enable convenient and, above all, seamless connecting mobility for all Europcar customers.
Future integration of mobile verification solutions
Thanks to jenID technology, Europcar has seen a 50 percent decrease in vehicle theft due to fake IDs since 2018. Europcar therefore plans to continue using and expanding jenID's mobile verification solutions in the future. These enable customer registration and document verification via smartphone or tablet, so that vehicle handover can be carried out directly at the vehicle by employees. In this way, several customers can be served at the same time and waiting times can be reduced even further.
About jenID Solutions
jenID Solutions offers flexible software solutions that are tailored to the customer's needs and that allow customers to perform secure identity checks anywhere in the world in real-time. As such, the company knows who is accessing, using or borrowing its products. jenID thus contributes to the protection of end users' identities and prevents fraud.
Further information: www.jenidsolutions.com
Genuine-ID app in the Google PlayStore
Genuine-ID app in the App Store
Printable photos, free of charge: jenID photos
Inquiries about the affiliate program GENUINE PARTNERSHIP from jenID can be made here: www.jenidsolutions.com/en/partnerprogram/
Press contacts
Susanne Seefeld
Marketing
jenID Solutions GmbH
Moritz-von-Rohr-Straße 1a
07745 Jena
Telefon: +49 3641 316 1070
E-Mail: susanne.seefeld@jenidsolutions.com
Media Agency
Tower PR
Mälzerstraße 3
07745 Jena
Tel. +49 3641 87611-80
E-Mail: jenid@tower-pr.com
www.tower-pr.com