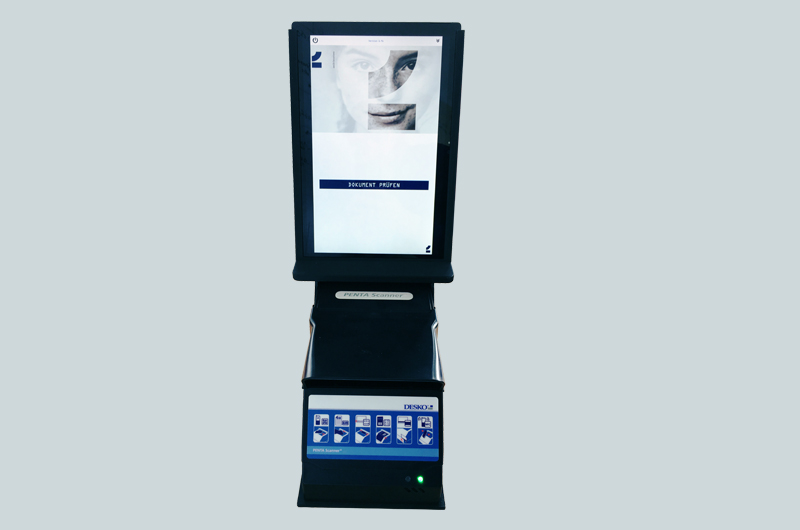 After weeks of intensive development work and comprehensive acceptance testing, jenID 439 Solutions just launched its next state-of-the-art product. Genuine-ID Easy Check is the next generation of local ID verification and it targets organizations that have multiple branch offices. The product is quick, it takes up very little space and it is elegant. If combined with a premium document scanner and a high-performance tablet, Genuine-ID Easy Check performs reliable ID verification within a fraction of a second. The software has an attractive user interface. It is intuitive and it takes the user through the process, step-by-step. As a packaged solution, it fits nicely into its own cradle. Genuine-ID Easy Check not only saves space. It is also an eye-catcher.
About jenID Solutions
jenID Solutions offers flexible software solutions that are tailored to the customer's needs and that allow customers to perform secure identity checks anywhere in the world in real-time. As such, the company knows who is accessing, using or borrowing its products. jenID thus contributes to the protection of end users' identities and prevents fraud.
Further information: www.jenidsolutions.com
Genuine-ID app in the Google PlayStore
Genuine-ID app in the App Store
Printable photos, free of charge: https://bit.ly/2rKtu9H
Press contacts
Susanne Seefeld
Marketing
jenID Solutions GmbH
Moritz-von-Rohr-Straße 1a
07745 Jena
Telefon: +49 3641 316 1070
E-Mail: susanne.seefeld@jenidsolutions.com
Media Agency
Tower PR
Mälzerstraße 3
07745 Jena
Tel. +49 3641 87611-80
E-Mail: jenid@tower-pr.com
www.tower-pr.com