jenID Solutions goes mobile!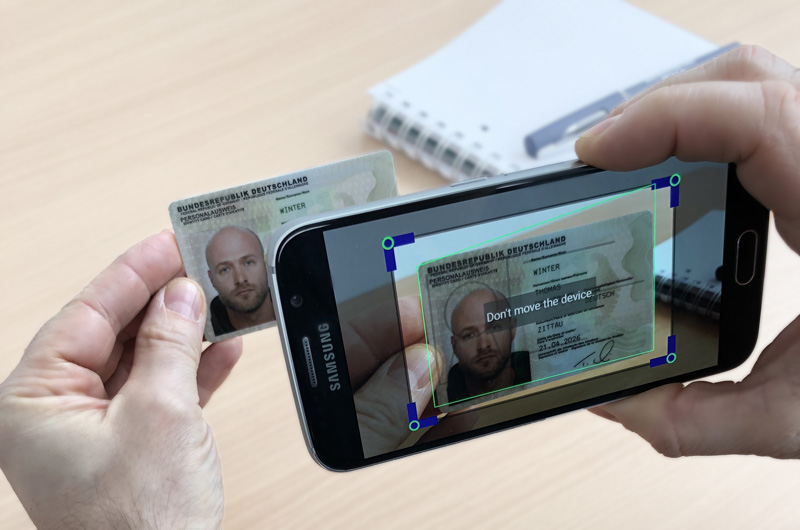 After months of dedicated development, jenID Solutions has launched a real innovation, revolutionizing remote ID authentication.
The Genuine-ID Mobile App enables customers from all over the world to perform ID document checks with the help of their Android-based smart devices. After a simple and guided ID document capturing process, the image is sent to jenID's verification server for analysis. After only a few seconds, the verification result appear on the customer's Display, providing information about the overall assessment (genuine/fraud), the data readout of the document and details related to the security feature checks performed. Genuine-ID is the most convenient way to check IDs remotely. It is reliable, quick and easy to use.
About jenID Solutions
jenID Solutions offers flexible software solutions that are tailored to the customer's needs and that allow customers to perform secure identity checks anywhere in the world in real-time. As such, the company knows who is accessing, using or borrowing its products. jenID thus contributes to the protection of end users' identities and prevents fraud.
Further information: www.jenidsolutions.com
Genuine-ID app in the Google PlayStore
Genuine-ID app in the App Store
Printable photos, free of charge: jenID photos
Inquiries about the affiliate program GENUINE PARTNERSHIP from jenID can be made here: www.jenidsolutions.com/en/partnerprogram/
Press contacts
Susanne Seefeld
Marketing
jenID Solutions GmbH
Moritz-von-Rohr-Straße 1a
07745 Jena
Telefon: +49 3641 316 1070
E-Mail: susanne.seefeld@jenidsolutions.com
Media Agency
Tower PR
Mälzerstraße 3
07745 Jena
Tel. +49 3641 87611-80
E-Mail: jenid@tower-pr.com
www.tower-pr.com