More companies use real-time document verification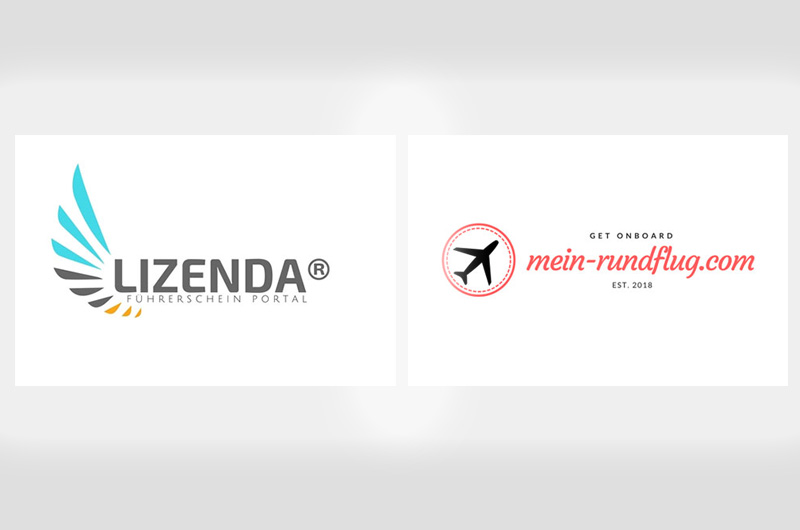 Jena – April 23, 2018 – The driving license portal LIZENDA and the platform for private sightseeing flights, mein-rundflug.com, are now using "Genuine-ID" for ID verification. This fully automated process offers numerous advantages over traditional video identification procedures that are not as favoured by customers.
On LIZENDA, users can compare services and prices of driving schools, flight schools and obtainment of a boat license and can register for training directly via the portal. On mein-rundflug.com you will find countless offers for private sightseeing flights throughout Germany and are able to book them directly via the portal. Both providers now use the automatic verification process "Genuine-ID" from jenID Solutions.
How the identity check works
The user of LIZENDA and mein-rundflug.com sends the platform a picture of his ID card during the booking process. The image will then be uploaded from LIZENDA or mein-rundflug.com in the software program of jenID. Within a few seconds, the authenticity of the document is checked. The document is compared with a database and a template using a variety of security features. If the characteristics match the examples from the database, the authenticity of the document is confirmed.
Numerous advantages through full automation
This gives service portals the security of knowing that no fictitious customer or person with a fake identity will be able to register. Mein-rundflug.com also has the added benefit that the automated identity check makes it much more difficult to plan terrorist attacks.
It is possible to register for this service around the clock. You will have the result of the identity check within a few seconds and can thus complete your booking quickly and easily – without having to make separate appointments for a video call.
"In addition to the high level of security for us, this is a great service that we make available to our customers. Genuine-ID' is simpler, safer and faster than conventional video identification procedures," says Phillipp Müller, founder of mein-rundflug.de.
genuineID-App in Google PlayStore
Printable and free of charge pictures: bit.ly/2EpJy9s
About jenID Solutions
jenID Solutions offers flexible software solutions that are tailored to the customer's needs and that allow customers to perform secure identity checks anywhere in the world in real-time. As such, the company knows who is accessing, using or borrowing its products. jenID thus contributes to the protection of end users' identities and prevents fraud.
Further information: www.jenidsolutions.com
Genuine-ID app in the Google PlayStore
Genuine-ID app in the App Store
Printable photos, free of charge: jenID photos
Inquiries about the affiliate program GENUINE PARTNERSHIP from jenID can be made here: www.jenidsolutions.com/en/partnerprogram/
Press contacts
Susanne Seefeld
Marketing
jenID Solutions GmbH
Moritz-von-Rohr-Straße 1a
07745 Jena
Tei.: +49 3641 316 1070
E-Mail: susanne.seefeld@jenidsolutions.com
Media Agency
Tower PR
Maelzerstraße 3
07745 Jena
Tel.: +49 3641 87611-80
E-Mail: jenid@tower-pr.com
www.tower-pr.com